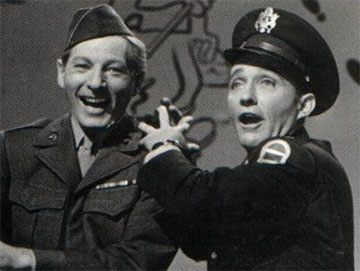 Snow is a magnificent, wonderful thing. Even though now it's thoroughly frustrating me, because it's keeping me trapped in the house, I simply cannot deny its beauty.
I find snow inexplicable. Sure, any
bozo
can explain the
science
of snow, but nothing I've ever seen or read quite captures the
irrevocable
blessing of the beauty of snow.
"Sin had left a crimson stain, He washed it white as snow."
-Jesus Paid it All
It's the same with our relationship with Christ. I'm enjoying my daily (most days) quiet time with the Lord, at my kitchen table with a cup of coffee. Simultaneously, I'm basking in the aftermath of the 2009 Richmond blizzard. We received about thirteen inches of snow in less than 24 hours.
Once I started living my life for Christ, he overwhelmed my life like a blizzard. He covered me. All of my sin, all of my shortcomings, all of my ugliness, he covered with this beautiful, peaceful, glittery snow. Not only did he cover them, he made them beautiful.
He makes the warm pink sunrise reflect on the ground of my soul.
"He covered me and raised this dead man's life."-It's all Because of Jesus
I know that all of these analogies have been made before, and that's why snow will forever remain a deep and challenging mystery to me.
Last night, appropriately enough, I was watching Irving Berlin's "White Christmas" with my family. To those of you who have not seen this classic starring Bing Crosby and
Rosemary
Clooney
: shame on you. Go
bury
your head in the snow, you non-American you! Go rent it now...better yet, go buy it. It'll be well worth it. I'll wait...
I wasn't having a very good night, personality-wise. I was just kind of wrapped up in my own bitterness and upset about being snowed in and not seeing my friends (not a good attitude to have while you're watching "White Christmas," just
sayin
'). I was just wrapped up in myself, and really, there is no worse feeling than being completely selfish. It's the worst, though many of us fall into it every day. No wonder the world is so wicked!
Wow.
Segway
I did not plan. Hop-
scotching
back to "White Christmas."
I found myself beginning to be completely wrapped up in the splendor of the (ORIGINAL) sister act, and General Waverly, and Danny Kaye, and choreography when the phone rang.
It was for me.
This was especially weird, considering I hadn't
received
one land-line phone call since I've gotten a cell phone.
A girl's voice asked me, "Brett, do you know who this is?!"
I answered, "I'm sure I would have no idea."
It was Peri.
How do I explain Peri? She's like snow, too. Last night she
fluttered
down into the crevices that my bitterness and selfishness had created in my heart and filled them with love and joy like only a true sister in Christ could.
Peri and I met by phone my senior year of high school. The summer before, I had gone on a mission's trip to Tennessee. One of the things on the agenda of that trip was to take a tour of Covenant College, a beautiful Christian university in Lookout Mountain, GA.
I fell in love, but there was no way that my parents were going to let me go out of state (and they were fitting the bill, so...you know). Somehow my name was placed on a calling list though, and Peri began calling.
And, it didn't really matter that I clearly wasn't going to go there, she was happy to talk to me about life, books, writing, Audrey Hepburn, anything. We kept in touch, and she's been sort of an e-mail, blogging,
facebook
pen pal
of sorts for the last few years.
Last night we talked for about forty-five minutes. And that's another thing, time just melts when we're on the phone together. She told me about St. Louis, and I told her about
Mechanicsville
. I told her about "White Christmas" and the snow, she told me about life after college graduation.
We hung up, and suddenly I was ready for anything that came my way. I'm so thankful for snow!